RoboWeedMaps
To combat weeds, farmers have been spraying their fields with herbicides for decades. Until now, however, they have used a standard herbicide mixture, which are spread over the entire field. This is not particularly smart from either a financial point of view or an environmental or biological perspective because herbicides are expensive, can have implications for the water quality in streams and groundwater, and lead to resistance in the weeds. Not to mention that a standard mixture of herbicides may have a good effect on some species of weeds, but a less effective impact on others.
Today, several Decision Support Systems exist, which can recommend optimal herbicide dosages for a given weed population in a field thereby reducing the farmer' herbicide expenditures by at least 40%. However, in order to use this system, it is necessary to inspect the field and assess the field's weed population.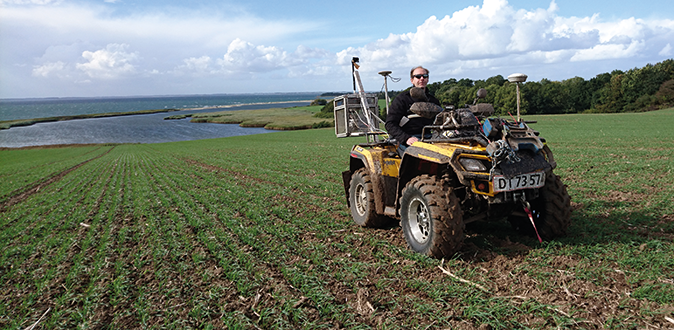 In RoboWeedMaPS the aim is to bridge the gap between the potential herbicide savings and the required weed inspections by using image analysis for automating the weed inspection part. Thus, it will only be necessary to collect images from representative parts of the field, after which the computer will determine which weeds are present in the field and which actions to take for controlling the weeds. By combining an automatic, camera-based weed recognition with a decision support tool, the farmer can get advice on the optimal use of his equipment while saving herbicide.
The images are automatically uploaded in the cloud, where they are analysed by several specialised algorithms for the composition of the weeds compared with the competitive ability of the crops. This is where Big Data come into the picture because the whole system relies on an enormous 'weed data base', where the researchers use deep learning to teach the computer to recognise different types of weeds.
Although it might sound simple, it is actually quite difficult to automate the process, particularly because weeds in the fields hardly ever resemble those in the weed botanical books.
The project has now reached the stage where the cameras can take high-resolution images with an accuracy of 4 pixels per millimetre, even when driving at 50 km/h in the field, and where the computer has satisfactorily learned to recognise 27 types of weeds from a data base withthousands of images. The computer is trained with far more species of weeds, but the number of training images is still too small to achieve strong recognition.
The aim is to make everyday life easier for farmers, so that the computer itself finds where the weeds are located, what type they are, and which type of herbicide should be used at precisely that spot in the field. The computer will thus control the dosage when farmers are spraying their fields, and even regulate different types of herbicides and dosages depending on the type of weed – an important part of the future smart farming.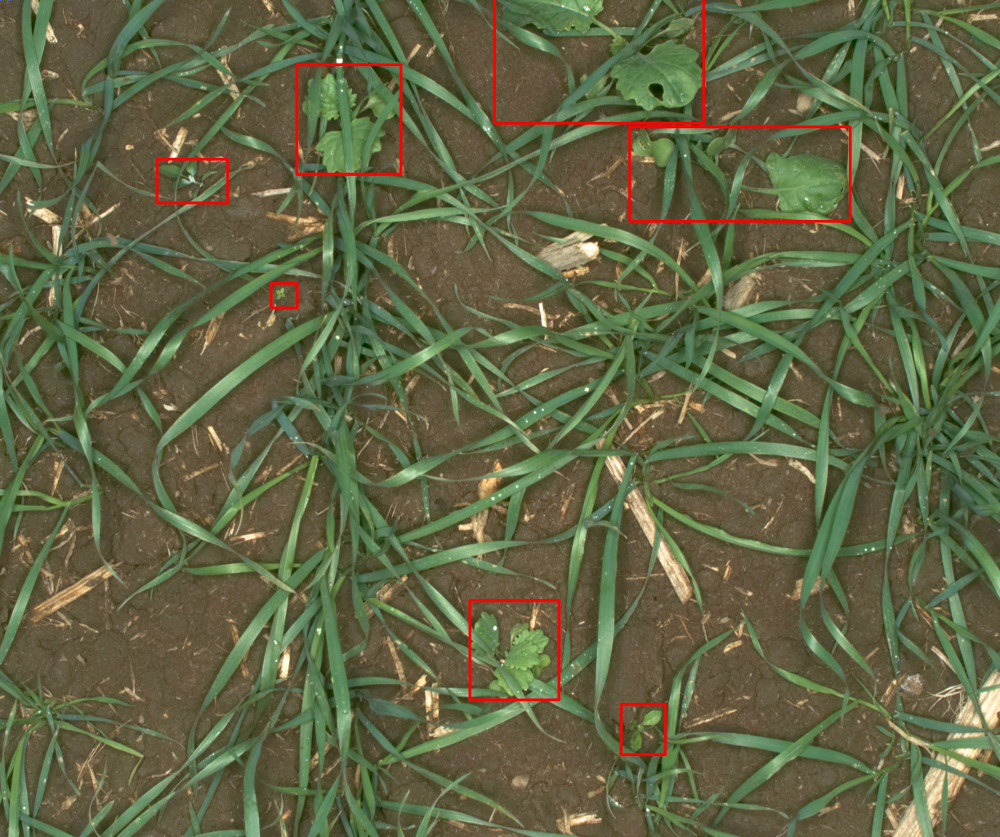 Partners
Publications
2022
2021
2020
2019
2020
2019
2014
2019
2018
2017
2019
2018
2015
2018
2017
2018
2015
2016
2017
2012
2016
2017
2016
2017
2015
2016
2017
2016