The GrassClover dataset is a diverse image and biomass dataset collected in an outdoor agricultural setting. The images contain dense populations of grass and clover mixtures with heavy occlusions and occurrences of weeds.
The dataset is collected with three different acquisition systems with ground sampling distances of 4–8 pixel per mm. The observed mixed crops vary both in setting (field vs plot trial), seed compositions, yield, years since establishment and time of the season.
Synthetic training images with pixel-wise hierarchical and instance labels are provided for supervised training. An overview of the synthetic labels classes and hierarchy is shown in the figure.

31600 unlabeled images are additionally provided for pre-training, semi-supervised training or unsupervised training.
Two challenges are initiated with the dataset: Semantic segmentation and prediction of the biomass compositions. The challenges are open to the public and available at: https://competitions.codalab.org/competitions/21122.
We hope the dataset will support research and researchers in the cross domain of agriculture and computer vision. For more information about the dataset please see the dataset description paper.
For inquiries, feedback or collaboration, please contact Søren Skovsen.

Download links
The dataset consists of biomass labeled image crops, synthetic images with labels, and collected unlabeled images.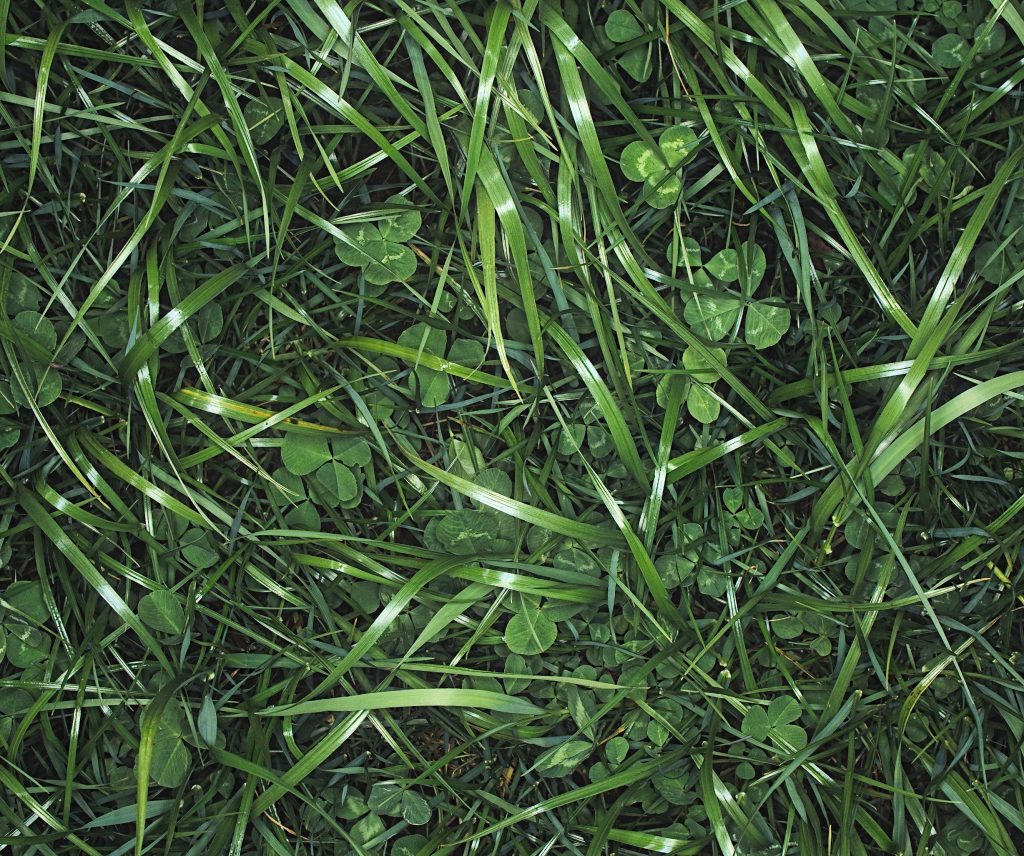 Copyrigth and license
© 2019 Søren Skovsen, Aarhus University
The images and annotations are distributed under the Creative Commons BY-SA license.
All use of the data and derived work, including, but not limited to, trained algorithms and machine learning models requires full citation.
THE IMAGES AND ANNOTATIONS ARE PROVIDED BY THE COPYRIGHT HOLDERS AND CONTRIBUTORS "AS IS" AND ANY EXPRESS OR IMPLIED WARRANTIES, INCLUDING, BUT NOT LIMITED TO, THE IMPLIED WARRANTIES OF MERCHANTABILITY AND FITNESS FOR A PARTICULAR PURPOSE ARE DISCLAIMED. IN NO EVENT SHALL THE COPYRIGHT HOLDER OR CONTRIBUTORS BE LIABLE FOR ANY DIRECT, INDIRECT, INCIDENTAL, SPECIAL, EXEMPLARY, OR CONSEQUENTIAL DAMAGES (INCLUDING, BUT NOT LIMITED TO, PROCUREMENT OF SUBSTITUTE GOODS OR SERVICES; LOSS OF USE, DATA, OR PROFITS; OR BUSINESS INTERRUPTION) HOWEVER CAUSED AND ON ANY THEORY OF LIABILITY, WHETHER IN CONTRACT, STRICT LIABILITY, OR TORT (INCLUDING NEGLIGENCE OR OTHERWISE) ARISING IN ANY WAY OUT OF THE USE OF THIS DATA, EVEN IF ADVISED OF THE POSSIBILITY OF SUCH DAMAGE.
Citation
If you use this dataset in your research or elsewhere, please cite/reference the following paper:
The GrassClover Image Dataset for Semantic and Hierarchical Species Understanding in Agriculture
Bibtex
@InProceedings{Skovsen_2019_CVPR_Workshops,
	author = {Skovsen, Soren and Dyrmann, Mads and Mortensen, Anders K. and Laursen, Morten S. and Gislum, Rene and Eriksen, Jorgen and Farkhani, Sadaf and Karstoft, Henrik and Jorgensen, Rasmus N.},
	title = {The GrassClover Image Dataset for Semantic and Hierarchical Species Understanding in Agriculture},
	booktitle = {The IEEE Conference on Computer Vision and Pattern Recognition (CVPR) Workshops},
	month = {June},
	year = {2019}
}